March 17, 2021
Privacy protection and humor? Nice. 👍🏻
DuckDuck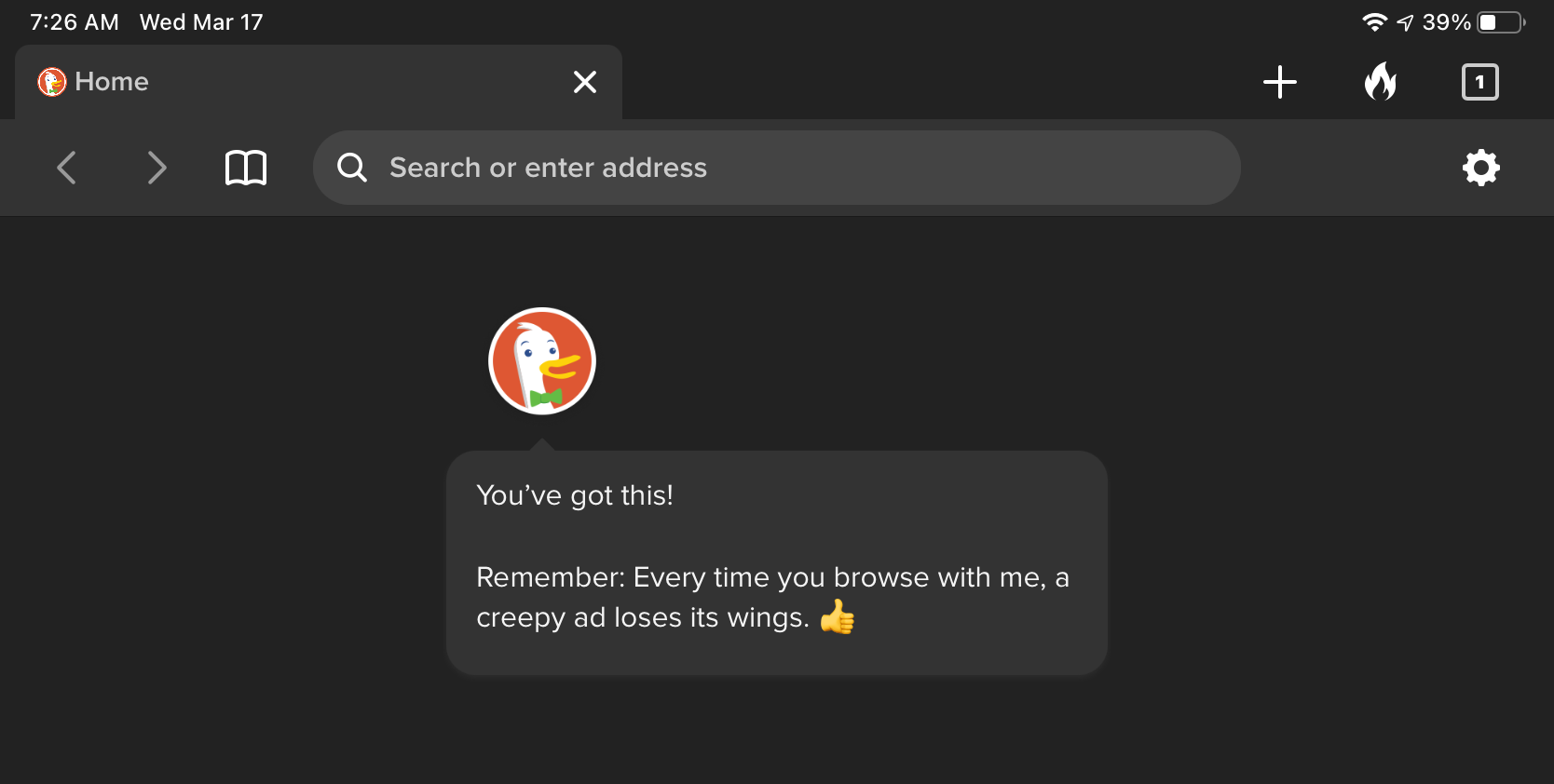 I'm trying new browsers that are stricter with user privacy and I thought this image from the on boarding process for DuckDuckGo was pretty funny.
Permanent link: Http://blog.angrybunnyman.com/duckduck
---
Previous post
Careers as adventure
I love this framing. My current workplace does this fairly well... or at least did - the newer generation of leaders seems much more linear advancement focused. My career exists because of the adjacent possibilities of whatever I'm currently doing.
Next post
Look outside your current 4 walls
This... I hadn't even realized this. While I am very content working from my home office *most* days, the future choice of work environment is... freeing?